International removal France / Europe
Espagne, Portugal, United Kingdom, Germany, Switzerland, Italy, Belgium and other countries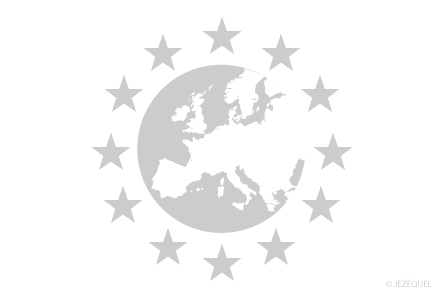 Jézéquel removals makes your move from France to (or from) all the countries of Europe
You are military, professional or individual? Do not hesitate to ask our helpline on 0033.298.690.763!
Contact us for any move from France to all European countries: Spain, Portugal, England (United Kingdom), Germany, Switzerland, Italy, Belgium, etc …
You are an individual, a company and you are planning to move? Looking for a reliable and professional service to ensure a worry-free move?
Our company Jézéquel Removals, located in the region of Brest in Brittany, assists you in your moves for almost 30 years.
Enjoy our mover experience!
---
Price of a move France – Europe
How is our price list of services done?
Prices are fixed depending on the cubage , type of  service asked  and miles done for the removal.
Enjoy a stress –free relocation from your local moving company. All removals are unique and that is why we are so attached to details. Effectively, we ensure a first class move where every detail is managed.
All removals are unique and  that is the reason why we take all details into consideration to be able to fix you the best option at the best price.
Do not hesitate to contact us by phone for more information.
Practical information: Distance estimation (by road) for a removal of France (example: Paris) to (or from) the main European cities (capitals)
France
Europe
Pays
Distance
Paris
Londres
Royaume-Uni
456 km
Paris
Dublin
Irlande
1027 km
Paris
Bruxelles
Belgique
307 km
Paris
Amsterdam
Pays-Bas
506 km
Paris
Luxembourg
Luxembourg
374 km
Paris
Berlin
Allemagne
1052 km
Paris
Berne
Suisse
590 km
Paris
Vienne
Autriche
1239 km
Paris
Prague
République tchèque
1035 km
Paris
Rome
Italie
1414 km
Paris
Madrid
Espagne
1270 km
Paris
Lisbone
Portugal
1739 km
(Distances for reference only)